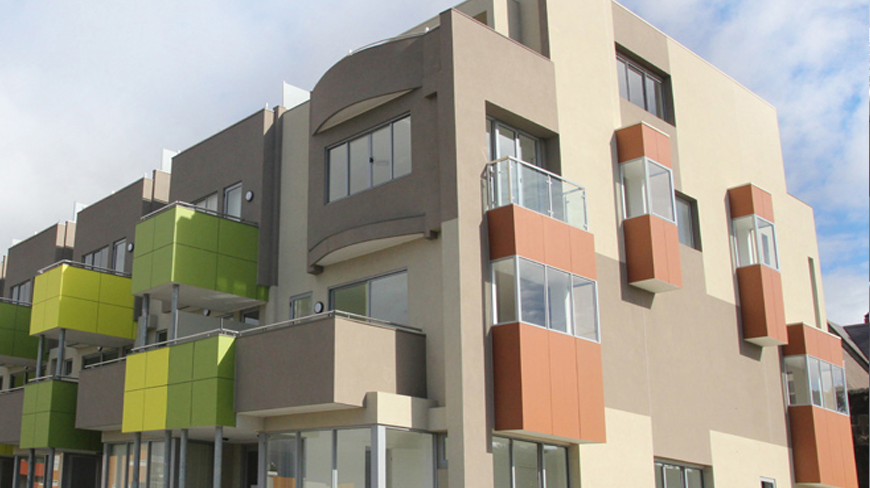 Rental homes are now more accessible in Melbourne as vacancy rates relaxed slightly in June, while the rental market tightened further in Regional Victoria.
The REIV recorded a healthy 3.0 per cent vacancy rate in Melbourne while Regional Victoria recorded a further tightening of the rental market with 1.8 per cent.
The slight increase in vacancy rate did not impact the median rents with Melbourne median rental prices for houses now at $473 per week, $13 more than the previous month.
Median rents for Metropolitan units have also increased, from $410 per week in May to $420 per week for June.
Rental prices in regional Victoria are holding firm, with median house rents remaining unchanged on $350 per week for the past six consecutive months, regional units are sitting at $300 per week, a $5 increase on May.
The relaxation of vacancy rates could be largely attributed to inner city areas as smaller properties move from short term rentals like Airbnb. Fall in visitors, international students has meant that more property owners are returning to the traditional rental market.
REIV President Leah Calnan Melbourne's rental market continues to grow.
"Melbourne's rental market is holding firm in the face of the Coronavirus pandemic creating unique conditions." Ms Calnan said.
"The relaxing of vacancy rates means there are more homes available for people to rent, and there has never been a more important time to have a roof over your head."
"This rental data, combined with the annual growth shown in the June Quarterly Medians, demonstrates the strength and resilience of the Victorian property market."

June 2020 Rental Market Update

Vacancy Rates, 6-month Average Trend

 

Vacancy Rate = the proportion of unlet properties to the total rent roll (%).

Jun

May

Jun

MELBOURNE

2020

2020

2019

INNER TOTAL

3.2

2.9

1.9

INNER (0-4KM)

3.4

3.0

1.6

INNER (4-10KM)

2.8

2.6

2.0

MIDDLE (10-20KM)

3.8

3.8

3.4

OUTER TOTAL

1.8

1.9

1.8

OUTER (20+KM EXC. MORNINGTON PENINSULA)

1.7

1.9

1.7

OUTER (MORNINGTON PENINSULA)

4.3

4.6

2.5

MELBOURNE TOTAL

3.0

2.8

2.2

Jun

May

Jun

REGIONAL

2020

2020

2019

GEELONG & BARWON REGION

2.3

2.4

1.7

BENDIGO & LODDON

1.1

1.2

1.3

BALLARAT & CENTRAL HIGHLANDS

2.6

2.8

1.2

WIMMERA^

1.4

0.9

1.2

SHEPPARTON & GOULBURN

2.1

2.4

1.7

EAST GIPPSLAND & WELLINGTON SHIRE

1.2

1.4

1.0

WARRNAMBOOL & WESTERN DISTRICT

1.3

1.4

1.3

MILDURA & MALLEE

1.1

1.5

0.8

WODONGA & OVENS-MURRAY

1.1

1.2

1.6

LATROBE VALLEY - SOUTH & WEST GIPPSLAND

1.3

1.3

1.3

REGIONAL VICTORIA TOTAL

1.8

2.0

1.3

Jun

May

Jun

STATE

2020

2020

2019

VICTORIA TOTAL

2.7

2.7

2.0

Estimated Sample Size in June 2020 - Victoria*

Median Weekly Rents, Monthly

Jun

May

Jun

 

2020

2020

2019

HOUSE

INNER

$640

$630

$670

MIDDLE

$480

$460

$470

OUTER

$400

$400

$400

METRO

$473

$460

$460

GEELONG

$400

$390

$385

BALLARAT

$330

$340

$340

BENDIGO

$320

$330

$330

REGIONAL VICTORIA

$350

$350

$345

UNITS/APTS

INNER

$420

$420

$450

MIDDLE

$430

$420

$430

OUTER

$370

$370

$360

METRO

$420

$410

$430

GEELONG

$350

$343

$340

BALLARAT

$280

$280

$255

BENDIGO

$275

$260

$275

REGIONAL VICTORIA

$300

$295

$280