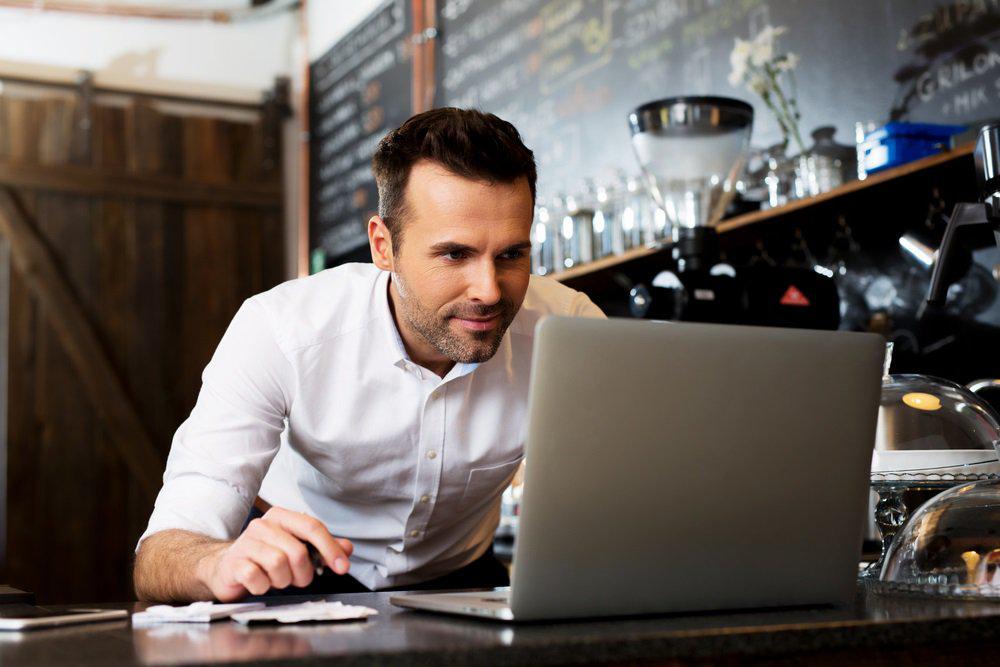 Traditionally, website design would start with creating a desktop version and then scaling it down for mobile devices. However, mobile-first design takes the opposite approach, prioritising the mobile experience first.
This approach is becoming more important as more and more users access the internet using their phones. According to Google, over half of all websites are viewed on mobile devices, including smartphones and tablets. That number is expected to grow as more people switch from desktop computers to handheld devices. In this mobile-first era, businesses need to prioritise mobile optimisation in website development, especially with the expertise of website design services.
If you are looking for a reliable and trustworthy digital agency in Melbourne, look no further than Butterfly! Butterfly is more than just a web development company; they are specialists and industry leaders here to support you in achieving your goals. Whether you're just starting to build your online presence or want to step up your digital efforts, they provide you with stunning design, powerful technology, and ongoing support to change your sector completely.
Nonetheless, read this blog to learn more about the benefits of Mobile-First design in website development!
The Shift to Mobile Browsing
Mobile browsing has changed the way we use the internet. We can now access the web anywhere and anytime using our smartphones. This shift has affected web design and user experience. Websites now prioritise mobile responsiveness, ensuring content is accessible and optimised for smaller screens. This makes browsing on mobile devices easy and intuitive for users.
We can access the internet with only a few touches on our smartphone displays since they have become integral to daily life. Because of this accessibility, businesses now have more ways to connect with and engage with their customers. Additionally, technology has given people more power by putting significant knowledge, services, and entertainment at their fingertips. By bridging the digital gap and enabling more people to access online resources, mobile browsing has effectively democratised access to the internet.
Mobile-First Design vs. Responsive Design
Mobile-first design is an approach that prioritises designing websites for mobile devices first and then scaling up for larger screens. It optimises mobile users, leading to a streamlined and efficient website. However, it may pose challenges when scaling up for larger screens and can limit design creativity due to smaller screens.
Responsive design, on the other hand, aims to provide an optimal browsing experience across all devices. It adapts to any screen size or orientation and offers more design flexibility. However, it may result in slower load times and can be more expensive to develop due to complexity. Not all website elements may work well on all devices in responsive design. Ultimately, the choice between the two approaches depends on factors such as the target audience, design requirements, and the specific goals of the website.
Benefits of Mobile-First Design
The mobile-first design offers several benefits in website development:
Improved User Experience
The most important benefit of designing with mobile users in mind is that it leads to a better user experience. Mobile users have different needs and behaviours than desktop users. They have shorter attention spans, are frequently on the go, and use one hand to operate their gadgets. You can give consumers a seamless user experience that makes it simple for them to obtain the information they need and finish tasks fast by optimising your website for mobile devices.
Increased Mobile Traffic
People now access the internet more frequently on mobile devices than on PCs. By making it simpler for consumers to access your website from their smartphones and tablets, designing your website for mobile devices can increase mobile traffic. This may enhance interaction, increase organic traffic to your website, and eventually increase conversions.
Faster Page Load Times
The mobile-first design may help enhance website load times, dramatically improving the user experience. Mobile consumers anticipate that websites load quickly. If they don't, they'll likely leave and visit another one. By implementing mobile-first design concepts, you can optimise your website for quicker load times, which keeps people engaged.
Better Search Engine Rankings
To rank higher in search results, your platform must be mobile-friendly. Google and other search engines prioritise these types of websites. If your website isn't optimised for mobile, you'll be penalised in search rankings. A mobile-first design strategy can improve rankings, increasing visibility and traffic.
Reduced Bounce Rates
Designing for mobile devices can reduce the number of people who leave your website after reading only one page. Offering a smooth user experience and quicker load speeds can keep customers interested and encourage them to explore additional pages on your website. This may lead to more conversions and success for your business.
Better Accessibility
Designing for mobile devices helps make websites more accessible. Emphasising important content, easy navigation, and touch-based interactions also benefits users with disabilities or limitations. Starting with strong accessibility practices makes websites more inclusive and user-friendly for everyone.
Best Practices for Implementing Mobile-First Design
Designing only for desktop is not feasible with the increasing use of mobile devices. Therefore, mobile-first design is important in creating websites that are responsive and easy to use. Here are a few practices for implementing the mobile-first design.
Prioritise the content: Begin with the most essential content and facilitate easy navigation to the rest of the content.

Simplify the design: Simple, minimalist designs are more visually appealing and help to reduce clutter and improve load time.

Consistency across platforms: Ensure brand identity, style, and usability remain consistent across platforms.

Responsive design: Implement responsive design to ensure the website is viewable on all devices, regardless of size.

Use intuitive design: Make sure design elements are intuitive and easy for users to use and interact with.

Optimise for speed: Optimise images, compress files and reduce elements to ensure quick load times.

Use scalable font: The font size must be legible on different screen sizes.

Use Calls to Action: Incorporate Calls to Action (CTAs) to the website at strategic locations to increase engagement.

Use rich media: Utilise rich media such as videos, animations, and images to make the website more engaging and enjoyable to particular audiences.

User testing: Always implement user testing to gauge user-experience feedback on your mobile website before launching.
Conclusion
It's important to design for mobile devices nowadays due to increased mobile usage, mobile-first indexing, and unique user experience requirements. Prioritising mobile design can help businesses gain more users, improve their experience, and stay competitive. A mobile-first approach optimises websites for smaller screens and touch interfaces, which improves satisfaction, engagement, and conversions.
Mobile design is also important for visibility and search engine rankings. By embracing mobile design, businesses can future-proof their websites and ensure relevance and usability in an evolving mobile technology landscape. Ultimately, designing for mobile devices is crucial for businesses to succeed and connect with their target audience.