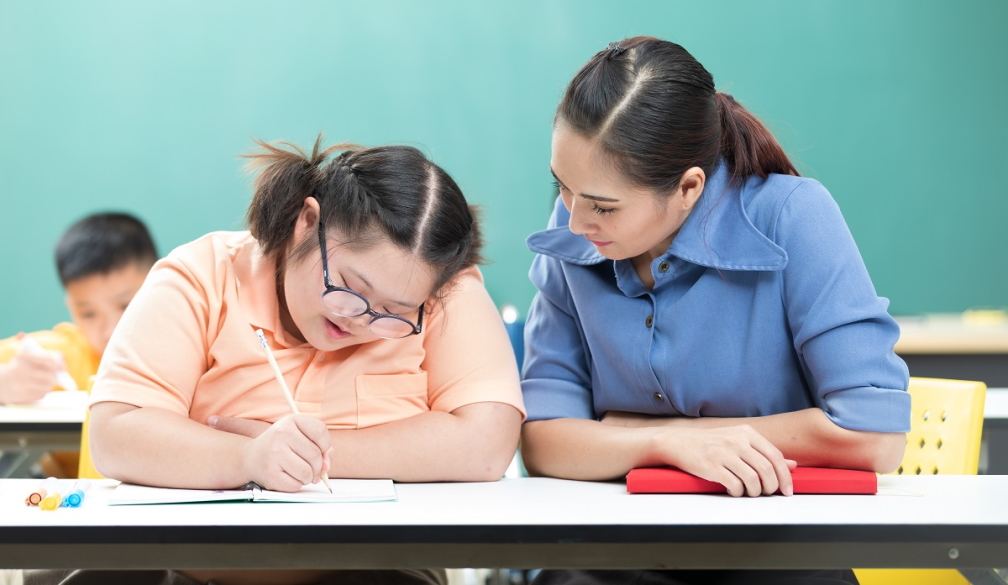 Not all kids are made the same. While most kids can learn in a typical classroom setting, there are a few children who may have difficulties in one or two areas of a traditional learning environment.
If you identify that one of your students may have a learning disability, you must equip yourself with the knowledge that allows you to support this child in your classroom.
What are Learning Disabilities?
Before we talk about strategies that you can apply in your classroom, we have to understand what a learning disability is. A child that has a learning disability may have problems with reading, writing, tackling math, or speaking. It has nothing to do with a lack of intelligence or motivation, but these kids simply have a different way of processing information.
Most of these children are just as smart as other kids but they react differently to different stimuli, which may be different than what is typically taught in a traditional classroom setting.
If given opportunities to learn at their own pace and in methods that match their learning style, they will perform just as well as other kids, or even better.
This is why an educator must be aware of the different kinds of learning disabilities so you can identify struggling students who may be having learning challenges. A few changes in your teaching strategies may be all that is needed to provide the support your student needs to thrive in your classroom.
Learning about the Positive Behaviour Support system can also help you make these students' lives easier in the academic setting. You can also check with Disability Support Services all around Australia that offer programmes and services that help to provide these kids with the same opportunities afforded to students who don't have these disabilities.
The Most Common Types of Learning Disabilities
There are many different kinds of learning disabilities in children and more often than not, the signs and symptoms overlap with each other. It can be difficult to identify and diagnose these disabilities on your own, as the kids need to undergo a series of tests to confirm their condition. However, knowing the most common types of learning disabilities will allow you, as an educator, to modify your teaching methods to be able to accommodate the learning styles of these kids.
Here are some of the most common learning disabilities:
Difficulties in reading, writing, spelling, and speaking. They look at written words and see jumbled letters and words, making it difficult for them to read and understand what they're reading.
This involves difficulties in writing and organising their thoughts and ideas. These kids may have difficulties answering essays, creating stories, or answering written exams.
This involves difficulties in answering simple math problems, as well as having problems understanding the concept of time and money.
These kids may have problems with understanding spoken language, as well as challenges in reading comprehension.
It's also useful to understand the signs and symptoms of autism and ADHD (Attention Deficit Hyperactivity Disorder), which may go undetected in the home setting, but may be evident in an academic environment. If you suspect that a student may have signs of these developmental disorders, it's a good idea that you speak with the parents so they, too, can provide the support their child needs.
How to Help a Student with a Learning Disability
Children with learning disabilities can thrive in traditional schools and can perform just like their peers, but only when they are given the help and support they need. With a few simple changes in your teaching methods, you can help these students succeed in school.
Here are 5 strategies that can help:
1. Give Extra Time for Answering
Give these students extra time to finish schoolwork. Sometimes, all they need is a little extra 30 minutes to be able to answer quizzes and worksheets. Kids with dyslexia, in particular, need more time to read and comprehend written words, so giving extra time may just be what they need to succeed.
2. Reduce the Need for Writing
Kids who have dysgraphia have a hard time writing letters and words. Instead of having these kids answer worksheets, why not allow them to present their work through videos, drawings, or pictures?
3. Use a Multisensory Learning Technique
The multisensory learning technique involves teaching in a way that makes students use several senses to learn. This can include teaching with pictures, videos, singing, dancing, charts, and graphs, as well as making kids play with objects. For example, when teaching about counting, why not use plastic coins to learn to count money, plastic pies to learn about fractions, or wooden cubes to learn about addition?
4. Use the Chunking Technique
This technique involves breaking down tasks into smaller chunks that build up one another. It is based on the theory that people can only process about 5 to 9 tasks at any given time. So if you ask the kids to read a whole book, let them read a chapter first, then let them draw about what they learned in that chapter, before proceeding to read and report about the next chapter of the book.
5. Minimise Distractions
It's ideal to seat a student with a learning disability away from doors and windows, as well as away from toys in the classroom. This can help avoid distractions and help the student focus more on the lessons. Seating your students in a row has also been found to be more effective in minimising distractions in the classroom as they're facing you and not other kids. Avoid seating kids around a table.
Educators need to have the ability to identify learning disabilities in children so they can provide the support these kids need in the classroom setting. These kids are just as smart as everyone else and don't need to feel lazy or dumb because they don't process information just like their peers.
With your support, these kids can enjoy academic success and thrive, not just in your classroom, but life in general because you have equipped them with the confidence they need.