First lift JobSeeker, then add on fully-funded unemployment insurance
Written by

Steven Hamilton, Visiting Fellow, Tax and Transfer Policy Institute, Crawford School of Public Policy, Australian National University
A chorus of voices[1] is calling for the government to "raise the rate" of the JobSeeker unemployment benefit, among them the Reserve Bank Governor Philip Lowe[2]. And they're right.
Once about as much as the age pension (and until recently called Newstart[3]) JobSeeker now less than two thirds of it.
When the temporary coronavirus supplement[4] ends on April 1, its inability to provide a decent standard of living will become mercilessly apparent.
JobSeeker versus the age pension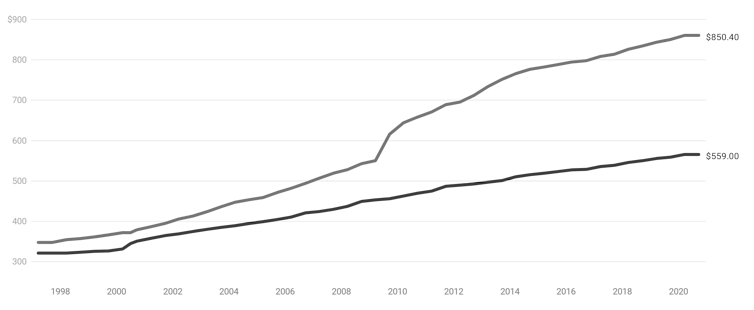 Source: Ben Phillips ANU, DSS
After JobSeeker is boosted, something the government is considering[5], there's something else we should fix.
Right now JobSeeker is being asked to simultaneously serve two very different groups: those transitioning out of and back into work for a brief period (say, less than a year) and those in longer-term unemployment.
On this, Australia is an outlier.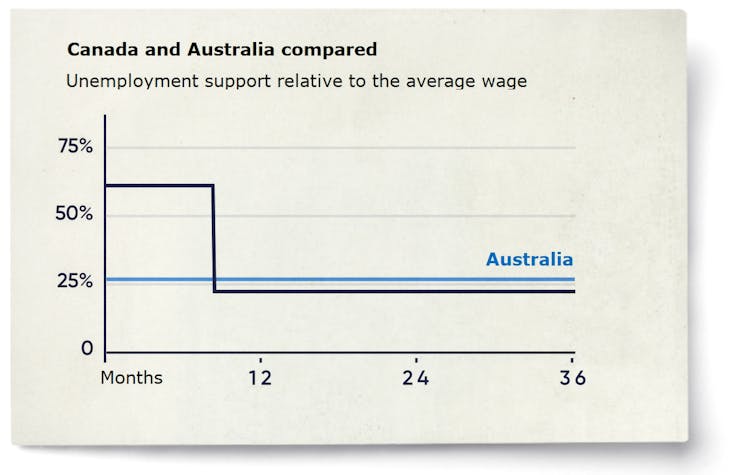 Authors: Steven Hamilton, Visiting Fellow, Tax and Transfer Policy Institute, Crawford School of Public Policy, Australian National University
Read more https://theconversation.com/first-lift-jobseeker-then-add-on-fully-funded-unemployment-insurance-155383