How to Choose the Right Bed for Your Cat
Written by

NewsServices.com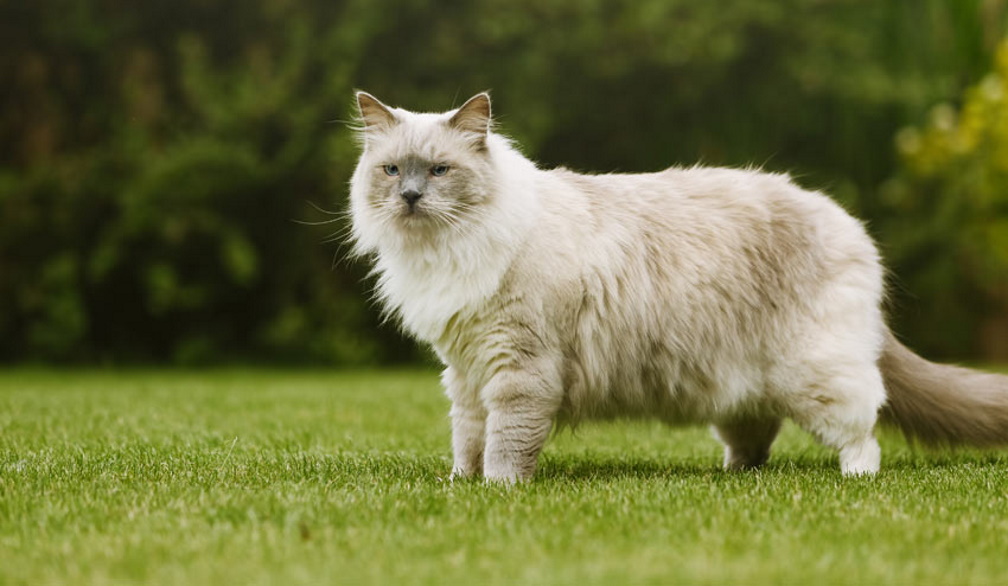 There are many different types of beds available for cats, and it can be difficult to decide which one is right for your pet - especially for those who are looking to buy cat beds online. In this blog post, we will discuss the different types of cat beds, how to measure your cat for a bed, and what materials are best for them. We will also provide tips on how to keep your cat's bed clean and give you suggestions on which type of bed is best for your furry friend!
The different types of beds available for cats
The most important thing to keep in mind when selecting a bed for your cat is their size and sleeping habits. If you have a small cat, you will want to buy them a smaller bed that they can curl up in. Conversely, if you have a large cat, you will want to buy them a larger bed so they can stretch out and relax.
You should also consider your cat's sleeping habits when choosing a bed. If your cat likes to sleep in tight spaces, then you should buy them a smaller bed. However, if they like to spread out when they sleep, then you should buy them a larger bed.
Once you have considered your cat's size and sleeping habits, you can start to look at the different types of beds available. Some of the most popular types of cat beds are donut beds, heated beds, and orthopaedic beds.
Donut beds are designed to give your cat a cosy place to curl up, and they often have raised sides that provide support for your cat's head and neck.

Heated beds are perfect for cats who like to sleep in warm places, and they can help soothe muscle pain and joint stiffness.

Orthopaedic beds are ideal for older cats or cats with arthritis, as they provide extra support and cushioning.
How to measure your cat for a bed
You will need to measure your cat from their head to their tail and from their shoulder to their paw. Once you have these measurements, you can start looking for beds that are the right size for your cat. It is important to buy a bed that is not too big or too small, as this can cause your cat discomfort. If you are unsure of what size bed to buy for your cat, you can always ask a pet store employee or veterinarian for help.
What materials are best for cat beds

Cat beds can be made from a variety of different materials, but the most popular options are usually soft fabrics like fleece or wool. These materials are cosy and comfortable for your cat, and they will help to keep them warm in the winter months. You should avoid buying cat beds that are made from synthetic materials like polyester, as these can irritate your cat's skin.
Cotton is another material that is often used for cat beds, but it is not as popular as soft fabrics because it is not as cosy. However, cotton is a breathable material that is perfect for summertime use. If you live in a hot climate, you may want to buy your cat a cotton bed so they can stay cool during the warmer months.
Some cat beds are also filled with materials like straw, wool, or cotton batting. These materials provide additional insulation and can help to keep your cat warm in the winter. If you live in a colder climate, you may want to buy a bed that is filled with one of these materials.
Finally, there are some speciality cat beds that are designed for specific purposes. For example, there are hammocks that can be hung from doorways or windowsills, and there are beds that can be placed in the corner of a room. These types of beds offer your cat a unique place to sleep, and they can be fun for them to use.
How to keep your cat's bed clean
Be sure to wash your cat's bed regularly - wool and cotton are both materials that can be machine washed, and they will not shrink in the dryer. Synthetic fabrics like polyester can also be machine washed, but they may shrink if they are put in the dryer. Straw, wool, and cotton batting are all materials that can be spot cleaned with a damp cloth. However, these materials can also be vacuumed to remove any dirt or debris.
Which bed is right for your cat?
By keeping the advice listed here in mind when shopping for a cat bed, you should have no trouble finding the ideal bed to ensure your cat enjoys a peaceful, luxurious and uninterrupted night's sleep every night!