Written by Tess Sanders Lazarus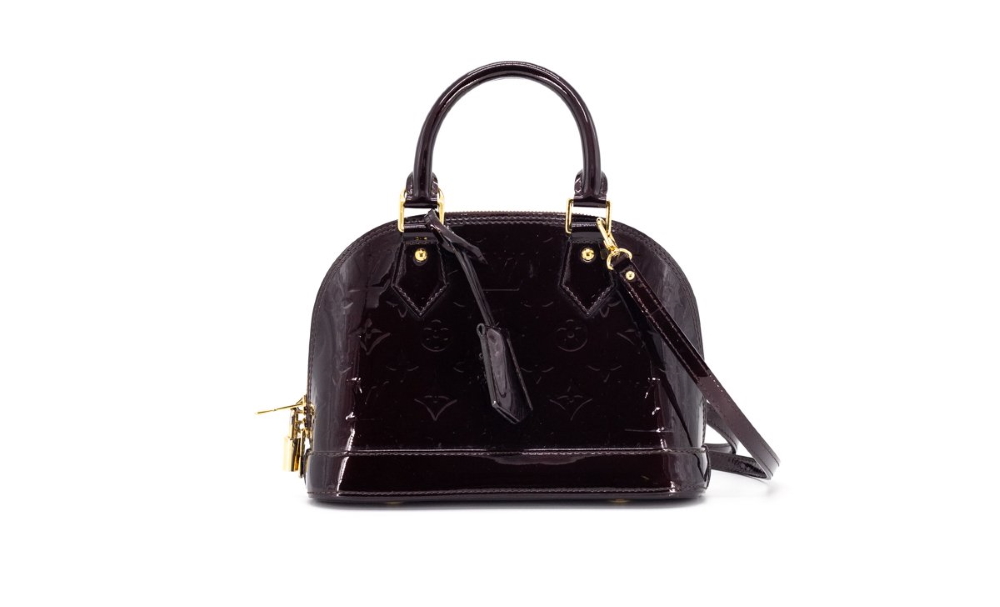 As cities around the world went into lockdown and nonessential businesses were forced to close their doors, customers purchasing habits changed dramatically.
"The situation changed quickly. In a matter of days we saw gatherings of people in a single place go from thousands, to hundreds, to tens, to duos," Angela Leung said.
Angela Leung is the co-founder of The Purse Affair, Australia's largest and most trusted online platform for the sale and purchase of pre-loved luxury designer handbags.
"Australia Post has reported an 80 percent growth in eCommerce in the eight weeks following the WHO's 'pandemic declaration' announcement. In fact, online purchases in April 2020 were 6.8 percent higher than their busiest period in 2019.
"Brands have been forced to adapt and be flexible to meet the changing needs of Australians."
According to Leung, consumers are not making small online purchases. It is becoming increasingly popular and normal for Australians to spend thousands of dollars online to secure their dream luxury fashion piece.
Leung has collated her top six tips for making safe and legitimate large purchases online.
Investigate the authentication process
"When purchasing online, consumers want and deserve the same level of ease as shopping in-store, knowing they're receiving exactly what they think they are," Leung said.
"The world of fake or rip-off luxury goods is becoming increasingly sinister – in many cases only a professional can successfully spot a phony piece."
According to Leung, when making a substantial purchase over the internet consumers should not feel in the dark about a company's authentication process.
"Don't be afraid to ask questions. At The Purse Affair, we field questions nearly every hour on our authentication process – our transparent double authentication process is one of the reasons we stand out in the Australian luxury market," Leung added.
"We are the only company on the market to adopt the two-step method. The professionally trained in-house authentication team first examine each item with techniques taught in specialist Japanese labs, followed by an assessment from the innovative LVMH-backed Entrupy technology. Essentially, we are using the same technology used by the world's most prestigious valuing houses.
"For even more peace of mind, we also offer a lifetime guarantee to the customers on authenticity."
Compare the images to the description
"We've all heard the horror stories. Someone thought they were buying their dream crystal-encrusted prom dress but it arrives in a size more suited to a Barbie doll," Leung said.
"Taking time to really read the product description and ensure it is in-line with the product photos will save you long term."
According to Leung, while businesses like their own care deeply about ensuring their customers like their purchases, others simply do not. If you believe an online seller has swindled or mislead you, the Australian Competition and Consumer Commission (ACCC) is an incredible resource that you can make reports to.
"At The Purse Affair, we include over 20 high definition photos and a description grading from ourselves on every product. The last thing we want is for a customer to spend over a thousand dollars and not like their item," Leung added.
Read reviews (and then some more)
"With consumers being forced online, many for the first time ever, trust has become a key form of currency," Leung added.
"Reviews offer wisdom from past-purchasers as a form of collective intelligence. Reading online reviews give shape and structure to the wealth of information that is available about an e-commerce site.
"Reviews are the closest alternative to touching or seeing a product in real life – living through a previous customer's experience."
According to Leung, all credible online retailers should boast reviews across a broad range of platforms including Google. A lack of reviews or overly perfect reviews is usually a red flag.
Chat to customer service
"Often the quality and helpfulness of a company's customer service can say a lot about their brand. Slow or rude customer service is a reflection of how much a business respects their customers," Leung added.
"At The Purse Affair we truly take pride in what we do and we believe in offering our customers great service throughout the entire process of recycling their unwanted item, or purchasing their dream piece."
Read the fine print
"If you're looking to sell anything to an online store or engage in a consignment arrangement, there a number of things to look out for. Most significantly, fees," Leung said.
"At the end of the day, transparent business practices are key.
"At The Purse Affair we offer our sellers two options because we understand that every person has different needs. Some of our customers are after quick cash and prefer to sell their items directly to us, while others opt for us to consign their goods for a set fee."
According to Leung, comparing fees on similar sites is a good option to ensure you're getting a deal. The Purse Affair's consignment rate is among the most competitive at 15 percent.
Check out social media channels
According to Leung, social media channels can be a dead giveaway to a scam or untrustworthy business, if you know what to look out for. Leung suggests contemplating at the following three things on every company's social media channels:
The follower count high but the engagement rate low. This could mean either fake followers or they are just not creating engaging and interesting content for their audience.

When was their first and latest post? A scam account will strategically curate their page with content, however it is likely to be over a short period of time. If a business's first post was very recently or they haven't posted in an extended period of time, consumers should be wary.

Was consideration, energy and time invested into setting up the page? Low quality images, empty bios and suspicious profile pictures are some of the risk factors consumers should look out for.
As co-founders, Angela and Alex Leung established The Purse Affair when Angela was looking for a way to supplement her love for luxury handbags. They recognised the gap in the market for a trustworthy, reliable pre-loved luxury handbag site in Australia so they decided to enter the market. Selling through The Purse Affair is simple; they take on all the risk of chargebacks and the hassles of dealing with customers – just send in the item and wait to get paid.