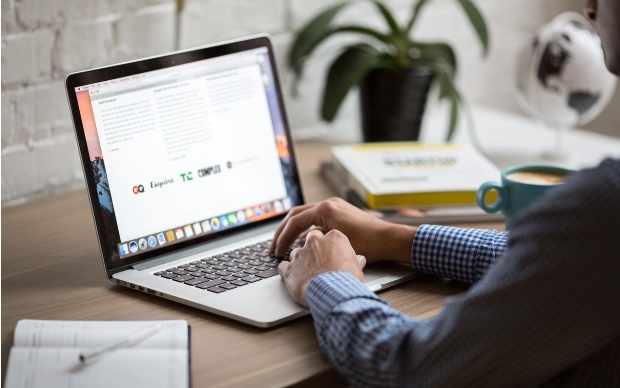 Twitch is a live streaming service focused on all things video game related. If you're a gamer and are yet to discover this Amazon-owned social media platform, you're in the dark. Well, now you know. Go to their website to watch other gamers play all the major games, and join other gamers for tournaments or just for a chat. 
In fact, you can even livestream on Twitch. If you are a good enough player, you could even make some money out of it. Just make sure to buy Twitch followers at the start, to give yourself a head start and not to waste time waiting for your channel to grow Nonetheless, you might want to learn from the best Twitch streamers first. So, we've compiled a list of the best Twitch streamers we could find. Watch them for entertainment, or consider their streams educational content so you can learn the basics. 
The Best Live Streamers On Twitch


These are, in our opinion, the best streamers available at the moment, 
TimTheTatman
Although he mainly plays FPS games, he is known to try out a wide variety of ames. This highly popular streamer is excellent at his gameplay and he has a lovable personality that will keep you excited. We especially enjoyed watching him play Counter-Strike: Global Offensive.
Queen Krystalogy
If you enjoy cheerful people and interacting from a gamer, this is definitely the one for you. Queen Krystalogy is known for chatting and her positive vibes, and the variety of games she plays. She is also an excellent cosplayer. We noticed that she can quickly accustom herself to any new game, and doesn't mind a challenge. She crushes any game she tries with sheer positivity. 
Tommyinnit
He is one of the most well-known Minecraft players on the platform, and is considered highly influential. Viewers will massively enjoy his adventures on Minecraft, and all his banters as he and his friends play. 
Maximilian_DOOD
An expert on the video games in the fighting genre, this gamer is extremely passionate about what he plays. Expect him to get into details about publishing, development, and even fighters. He explores the genre well, and has a highly entertaining game stream.
IFCYipeS
Whenever you're in the mood of some comedy, this is the streamer you should be watching. Originally a commentator, he is a monster with the microphone, often commenting on gameplay with a lot of slang and a lot of humor. You will enjoy his hilarious personality just as much as his gameplay. He is usually playing Marvel vs Capcom 2, or or Call of Duty: Warzone. 
AvoidingThePuddle
Often compared to Professor Rubeus Hagrid from the Harry Potter series, this awesome gamer is famous for his gameplay on Tekken 7 and many other challenging games. He often voices his hilarious opinions during his gameplay, and gives every game 110%. We also loved watching him play Resident Evil. 
Punkdagod
A master of character gameplay, we love Punk for his ability to take any character he chooses to the max. He usually ends up on  a winning streak which makes for tense and entertaining gameplay. He spends most of his time playing fighter games, especially Street Fighter V. 
SypherPK 
Also known as Sypher Ali, he isn't an amateur Twitch streamer at all. He dedicates most of his time playing Fortnite professionally, and is on a team with Twitch's top streamer. If you're watching purely for the gameplay, then this is it. We don't think any other streamer has gaming skills like this one. 
Ninja
Recently awarded the title of the most watched channel on twitch, this is a highly professional gamer (up to 80 hours a week) that is well known for his gameplay. He's even garnered attention from celebrities, and is considered an influencer on Twitch. The genre he mainly focuses on is battle royale, and he does it well. He also sets up exclusive events with major brands, so expect a lot of content from this guy. We love his gameplay on League of Legends, and Fortnite. 
Watching these awe-inspiring streamers is not only great for entertainment value. You can learn from them to improve on your own gaming skills - whether you want to stream or not.