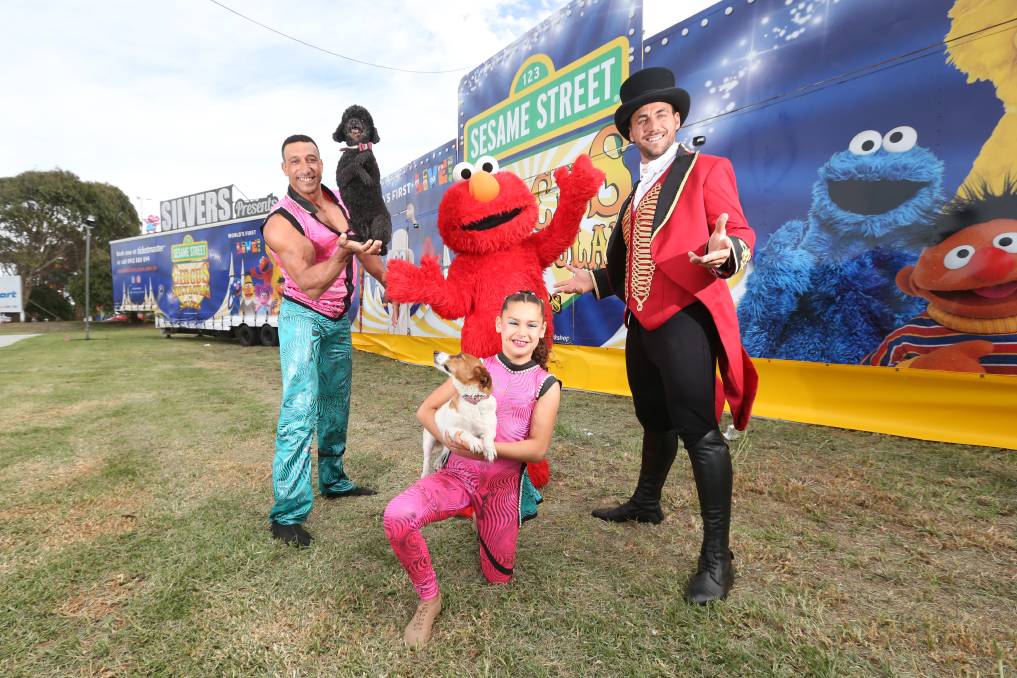 The enormously popular Sesame Street Circus Spectacular is back!  With new COVID-19 protocols in place, and in close coordination with government agency guidelines, live performances will return to thrill audiences in 2021! The tour will kick off in Mornington, Victoria from 6th January, before heading to South Australia from April!
This 90-minute spectacular features all your favourite Sesame Street characters under the big top, including Elmo, Cookie Monster, Abby Cadabby, Bert and Ernie, Super Grover and Big Bird, along with incredible performers from Argentina, Switzerland, Germany, Hungary, Brazil, Morocco and more!
In a spectacular circus performance, Elmo, Cookie Monster, Super Grover and the Sesame Street characters all work to find their place in the circus - from clowns to daredevils to picking the circus' new Ring Master!
Almost every element within the show was newly developed for the tour, which was written and produced locally and includes the original Sesame Street voices that were recorded in New York especially for this production.
"We're absolutely delighted to be bringing this incredible show back to Australian families in 2021, and can't wait for the beloved Sesame Street characters to bring some much-needed smiles to little ones faces," says Keith Brown, Managing Director of Showtime Attractions.
The shows dates are:
Mornington, Victoria: Wednesday 6th January 2021 – Sunday 24th January 2021
Waurn Ponds, Victoria: Thursday 28th January 2021 – Sunday 14th February 2021
Adelaide, South Australia: Thursday 1st April – Sunday 2nd May 2021
Elizabeth, South Australia: Thursday 6th May – Sunday 23rd May 2021
All current & future tour dates can be found at: https://www.sesamestreetcircus.com.au/dates   
Tickets can be purchased via Ticketmaster at:  https://www.ticketmaster.com.au/artist/837678
g