shutting down immigration did not kickstart the economy
Written by

Brendan Coates, Program Director, Economic Policy, Grattan Institute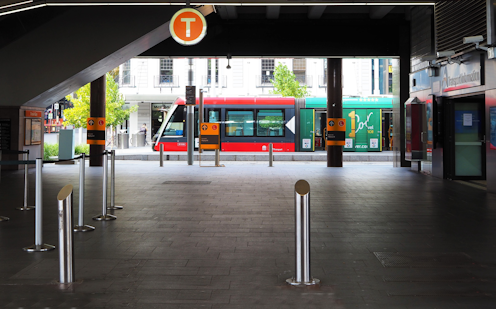 Australia's unemployment rate – now at 4.2%[1] – is at its lowest in more than a decade. It's not too far off slipping below 4%, something that hasn't happened for the best part of half a century.
This good news story has ignited fierce debate over who deserves the credit.
The prime minister and the Reserve Bank governor believe it is them. They delivered both the biggest government stimulus package in history and the lowest interest rates in history.
Australia's unemployment rate, 1901 to February 2022
Sources: ABS Labour Force, ABS Labour Force Historical Timeseries, MW Butlin, A Preliminary Annual Database 1900/01 to 1973/74
[2]
But others disagree, most notably ACTU Secretary Sally McManus[3] who tweeted last week that the reason unemployment rates were low was closed borders.
It had "nothing to do" with economic management.
So who's right? No matter how we run the numbers[4] we find it's economic management. On balance, closed borders might have helped us, but because they prevented Australians from leaving, rather than others from arriving.
Arrivals boost demand as well as supply
New arrivals (often migrants) most certainly do add to the supply of labour. They compete with pre-existing Australians for jobs.
But that's only half the story.
The other half is that new arrivals consume goods and services, for a while at a greater rate than Australians who have been here longer. They save less or run down savings in order to do it.
Read more: The government is right – immigration helps us rather than harms us[5]
By buying more, they add to the demand for goods and services, and for workers to produce them.
If migrants enter Australia to work, but then spend more than they are paid, they might even create more jobs than they 'take'.
Read more https://theconversation.com/the-myth-that-wont-die-shutting-down-immigration-did-not-kickstart-the-economy-176457