Of Australia's 32 biggest infrastructure projects, just eight had a public business case
Written by

Marion Terrill, Transport and Cities Program Director, Grattan Institute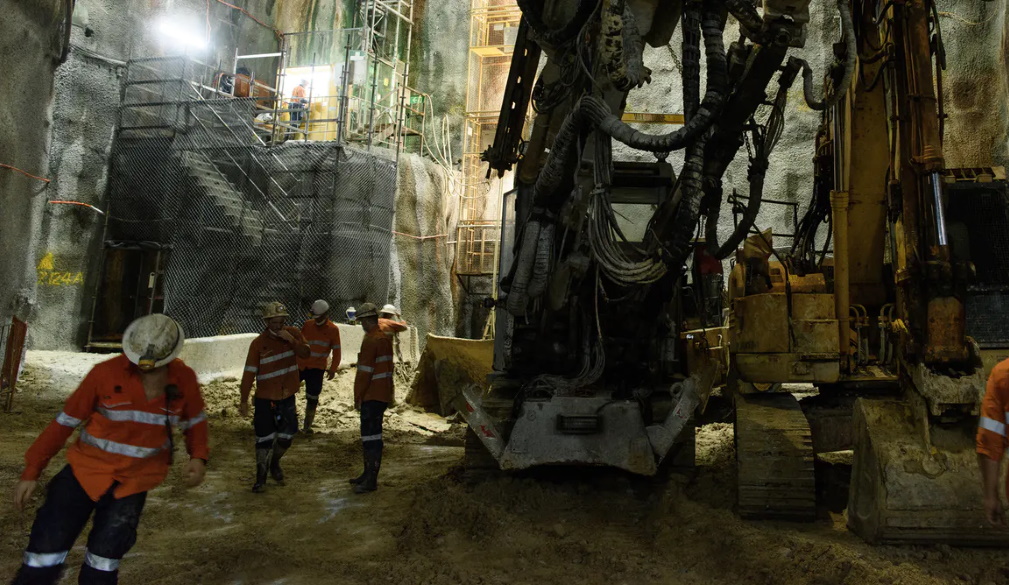 Politicians love the vote-pulling power of major transport projects. They also quite like to keep details of of how they've decided to fund a project under wraps, avoiding the pesky scrutiny the public deserves.
Of 32 projects larger than A$500 million Australian governments have committed to since 2016, the Grattan's Institute's analysis[1] shows just eight had a business case either published, or assessed by a relevant infrastructure body at the time money was committed.
A business case documents the essential elements of an argument that a particular project is worth building, and is the best available option to solve a specific problem.
Business cases should be essential to any government considering a large spending commitment. They enable decision makers to establish whether a particular project (or other policy) is a worthwhile investment, and if it is more worthwhile than alternatives. It is reprehensible that federal and state governments so often decide to invest in major projects without publishing such assessments – and often without doing them.
Even the biggest lack business cases
Size is no barrier. There was no published business case at the time of commitment even for the biggest $5 billion-plus projects, such as the 24 km Sydney Metro West[2] rail tunnel between Sydney's CBD and Parramatta, the Melbourne Airport Rail[3] and the 10 km Torrens-to-Darlington[4] section of Adelaide's North South Corridor.
This means politicians committed to these projects without being willing to share – or even without knowing – if those projects are in the community's interest to build, let alone if they are the best choice for the money.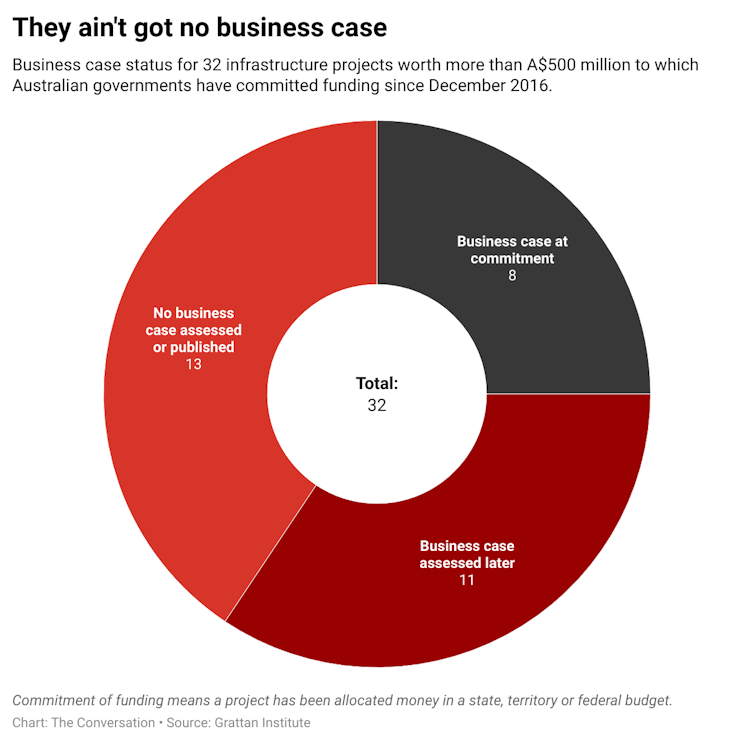 Authors: Marion Terrill, Transport and Cities Program Director, Grattan Institute
Read more https://theconversation.com/of-australias-32-biggest-infrastructure-projects-just-eight-had-a-public-business-case-166847