A Definitive Guide to Beginning an Ancestry Journey
Written by

Jennifer Brown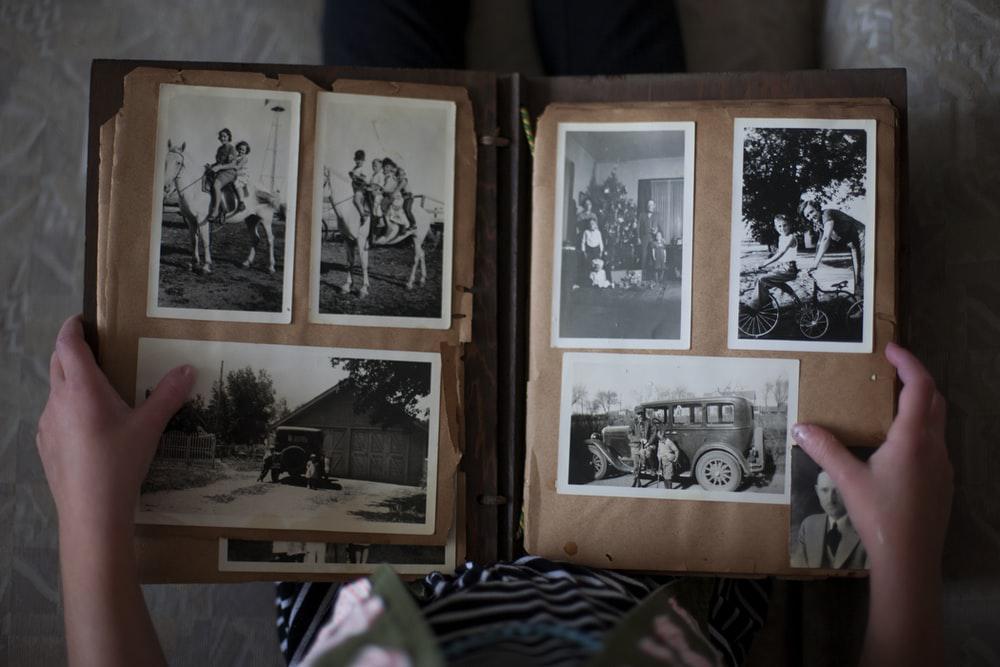 Knowing your roots can provide a sense of history, progress, and clarification of who you are and where you come from. Beginning an ancestry discovery isn't a straightforward process. Television shows find sensationalist information for certain lucky celebrities but it's important to manage your expectations.
For instance, Prince Charles is a direct descendant of Mary of Teck who wed King George V. Mary of Teck descended from the son of the dragon, the one and only Vlad the Impaler. Yep, the heir to the throne in Great Britain is related to Dracula.
Barack Obama's ninth cousin is Brad Pitt. The 44th United States President is also the 10th cousin once removed to the 43rd President, George W. Bush. Humphrey Bogart's seventh cousin was Princess Diana.
Most private details about previous generations won't be found through online genealogical research. These stories are more readily found in the minds of older family members. Don't expect to find princes and celebrities within your family tree but rather intimate stories about the humble histories of real people living authentic lives.
Begin the Ancestry Journey at Home
There are lots of different ways to discover personal ancestry. However, starting at home provides an immediate connection with the past. Begin by looking for photos, letters, documents, keepsakes with dates, diplomas, diaries, postcards, report cards, diaries, and military records. These items will help confirm data found online and through library networks.
Start by identifying these items and attempt to make connections between the items and living people. Chances are an older relative might be able to provide a clearer picture of where the item came from and the stories related to those people.
Put on Your Sherlock Holmes Cap!
A family tree will get you started. DNA Weekly has an easy to use and free family tree template. Fill in as much as you know and take note of death dates, marriages, and births. Once you've completed your family tree put on some old clothes and get to the attic or basement where these momentos are most likely stored.
Good genealogical research involves being a family sleuth. The treasures found in basements and attics will act as starting points for conversations with family members. Organize the interview before meeting with relatives to focus on absent information. Pack a dedicated notebook and digital recorder to keep track of all the evidence you find during the interviews.
It's easy to get carried away with ancestry research but be mindful of how you touch upon sensitive topics. If a relative doesn't want to discuss specific details, be respectful, and move on from the subject. There are great resources on the internet that can fill in holes left from reluctant interviewed family members.
Tips for Interviewing Elder Family Members
The most important factor to remember when discussing ancestry with older relatives is to always be respectful. Don't push elders into conversations they don't want to have. Allow yourself and your interviewed subject to get carried away by the questions and openly get lost in the remembrances.
Ask questions about parents, grandparents, and great grandparents for foundational knowledge. Get all of the basic information that you can.
Necessary Information
Full names

Names of brothers and sisters

Birthplaces

Birthdates

Addresses and locations of family residences

Nationalities

Ethnic backgrounds

Occupations

Education

Military Service

Burial site locations
DNA Tests

Deoxyribonucleic acid is a molecule created by two polynucleotide chains that twist around each other to construct a double helix. DNA is the building block of all life on earth. DNA can reveal thousands of years of generalized ancestry data.
The developed industries based on DNA research have created a boon for company's that specialize in identifying where individuals living in modernity came from. Two of the biggest genealogy company's are MyHeritage and AncestryDNA. Both services offer subscription options to build family trees and consult vast numbers of historical records that have been digitized.
Websites like 23andMe doesn't have a genealogical database with records like birthdates and marriages. However, 23andMe does provide a DNA-based health report (in addition to the ancestry test) and can provide detailed information regarding genetic health factors that may be helpful to your healthcare providers.
Image by Popov, Alexander. Moscow. Unsplash.com. Copyright- free.
Ancestry research through DNA can reach back tens of thousands of years. The information will demonstrate how your ancestors evolved through epochs like the Neanderthal backgrounds that dictate aspects of your appearance like hair and eye color.
When choosing a company to test your DNA consider how large the database is and how many people have been tested. Companies with free DNA sample storage and online support and tutorials come in handy when interpreting the results of a DNA test.
Far-reaching tests that include the most geographic regions are more likely to have samples connected to your ancestry. Genealogists break down the world into regions which gives them the ability to pinpoint where your ancestors originated.


Useful Resources: Libraries and Databases
The Mormon Church is the most comprehensive genealogical database in the world. Family Search is a free, non-profit organization that has been gathering ancestry information for nearly a century.
Family Search offers online materials, microfiche, microfilm, publications, books, and free loan items to see in-person.
Many local libraries have an Ancestry Library Edition which provides free access to the immigration and travel collections of 6 databases.
Border Crossings and Passports

Citizenship and Naturalization Records

Crew Lists

Immigration and Emigration Books

Passenger Lists

Ship Pictures and Descriptions
These databases are extremely useful when filling in holes on a family tree. Some items can be borrowed through inter-library loans to review the documents in person.
Discovering your ancestors is an empowering experience. It isn't always an easy or quick case to solve, but the potential health benefits of knowing about your DNA and connecting to familial history are worth every bit of digging.
Be warned! Traveling through time and exploring the branches of your family tree are addictive past-times. Before you know it, you'll want to know where your super-archiac ancestors are from and how they spread across the planet.