4 top business simulation games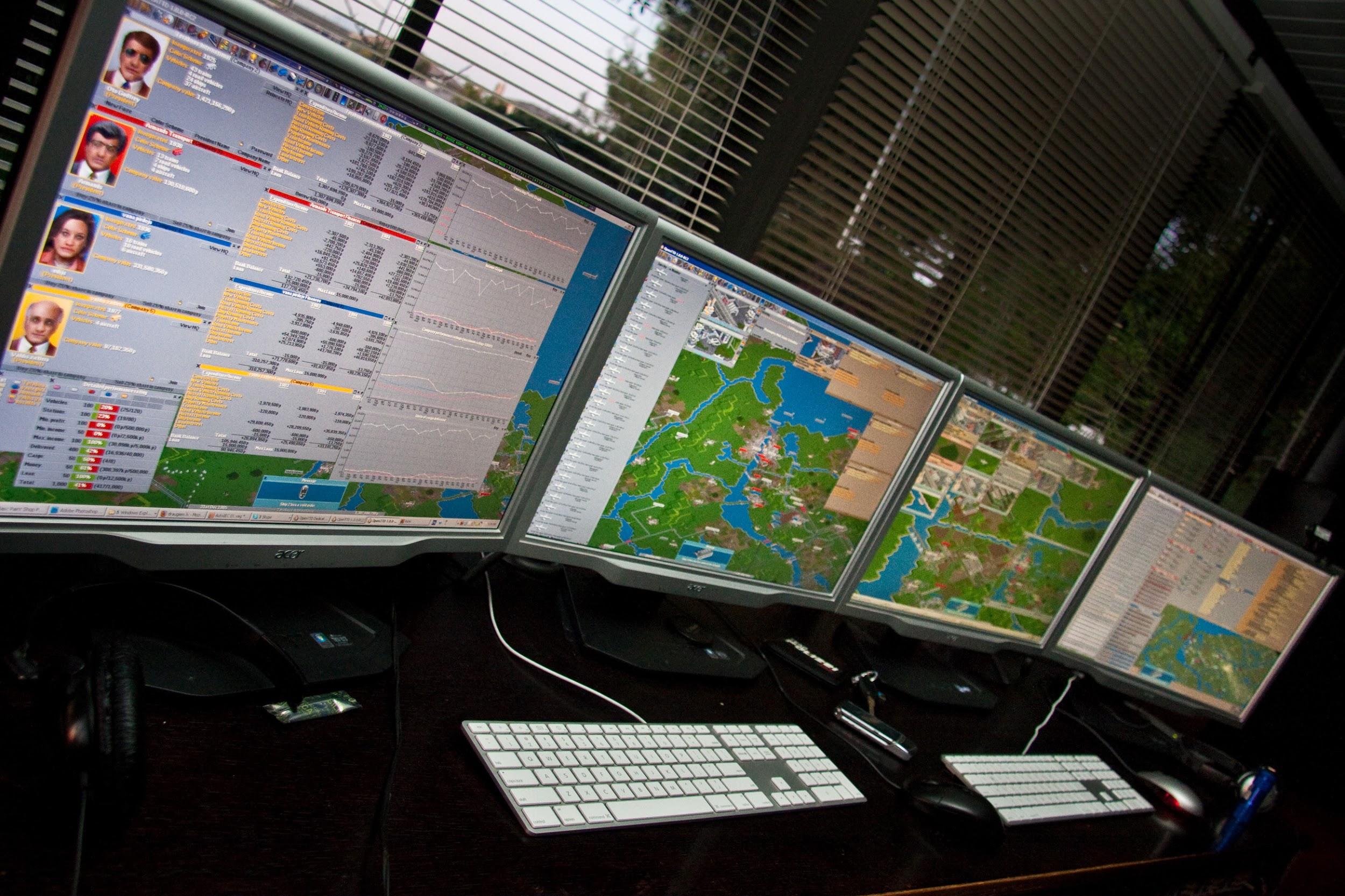 A world apart from shoot 'em up games, business simulation games require players to use their wits to turn a startup into a mega-corporation. From running a transportation company to building a nation, tycoon games let budding entrepreneurs get ahead without the risks involved in starting a real life venture. Here is a list of four outstanding tycoon games to help you learn the tricks of the trade.
Capitalism II and Capitalism Lab
Building on Capitalism I, which was released in 2001, its successor Capitalism II is a comprehensive economic simulation game that lets players control pretty much all aspects of running a business, from manufacturing to marketing and retailing. Choose from more than 60 types of products to manufacture and produce, select your business partners and develop new technology. If all else fails, trade stock to gain fast profit or make long term investments. The Capitalism Lab extension pack offers a host of additional features including new display modes, inflation options, city dynamics and technological advancements.
This game starts in 1850 with the goal of building transportation across and between settlements. While it initially focuses on rail lines and harbors, over time airports are also added into the mix. Players can either embark on a campaign in the US or Europe, both of which are based on real transportation challenges that were once rife in the regions. Best of all, players who get tired of serious game play can opt for the sandbox mode, which lets them play to their heart's content without incurring any penalties. This is also a great time to hand over the reins to your children—most kids love strategy games—while you grab a cup of coffee.
This multiplayer business simulation series consists of three modes. Virtonomics Tycoon is a classic business simulation game launched way back in 2006. Virtonomics Business War is an online game that sees players battle it out for economic supremacy. Meanwhile, Virtonomics Entrepreneur has been developed as an educational tool for entrepreneurs and startups. Virtonomics utilizes the principles of running a business in a competitive environment to test each player's management skills. The players can set up their own goals, and use tactics and strategy to try to reach them. Some of the industries featured in the game include manufacturing, natural resources, agriculture, marketing and scientific research.
Tropico 4 invites players to undertake the hefty task of building a nation. The game, which required spot-on management skills and political manipulation, features 20 different missions across 10 preconfigured maps (the players can also customize their own maps). The story here centers around El Presidente—you—who is the head of the island of Banana Republic. As the nation's leader, the player has an insight into each of his or her citizens' state of mind including happiness, thoughts, skills and political ideology. If the needs of each citizen are not satisfied by the player, they become dissatisfied. This, in turn, can lead to a revolt. The game ends if El Presidente loses an election.