Global banking executive Benny Higgins appointed Chair
Written by

Krissie Vitasa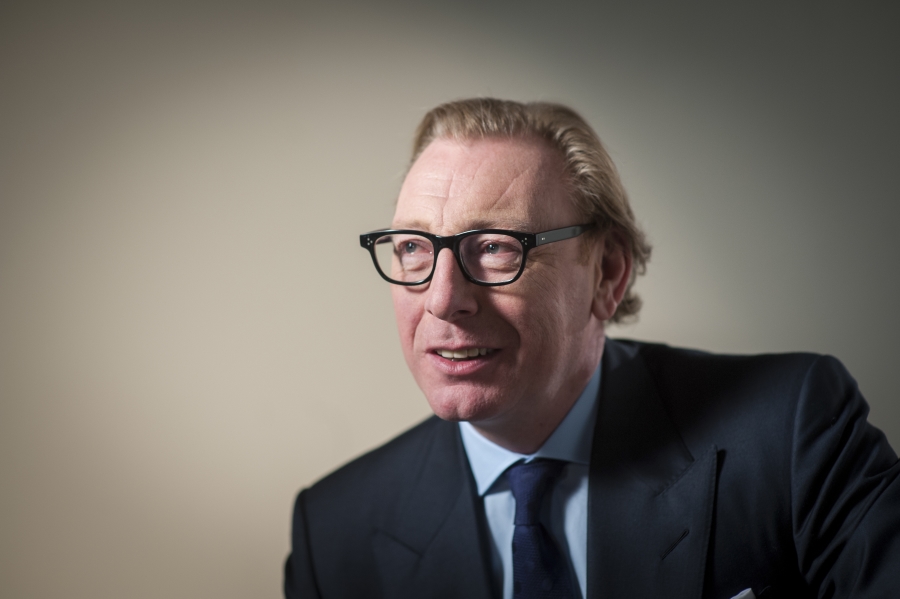 Kyckr Limited (ASX:KYK) (Kyckr or the Company), a regulatory technology company, is pleased to announce the appointment of Benny Higgins as non-executive Chair, effective 1 March 2018.
Benny Higgins is the current Chief Executive Officer of Tesco Bank, Group Strategy Director for Tesco plc and member of the Tesco Executive Committee. He brings over 30 years of extensive experience in the financial services industry, having previously held senior roles in investment management, retail and business banking. Benny is a former member of the Group Executive at Standard Life, former Chief Executive of RBS' retail bank and former Chief Executive of Retail Business at HBOS plc.
Listed on the London Stock Exchange, Tesco plc is a GBP15 billion multinational grocery and general merchandise retailer. Its wholly owned subsidiary Tesco Bank, services over 8.1 million customers, providing a wide range of products and services, including insurance, credit cards, personal loans, personal savings products and mortgages. Under Benny's leadership, Tesco Bank has grown from humble beginnings to become a major competitor in the banking space in the UK.
Commenting on his appointment, Benny Higgins stated: "I was attracted to the strong commercial potential of Kyckr's offering and its relevance to the financial services industry. I believe as Chair, my experience will help guide the Company in a successful European and US expansion to support the growing needs of customers, and I'm excited to be a part of the ongoing success of the Company."
Benny will step into the role as Chair, effective 1 March 2018. Kyckr's current Chair, John Van Der Wielen personally recruited Benny into the role, and will remain on the Board as an independent non-executive director.
John Van Der Wielen, current Chair of Kyckr said: "This is a global coup for Kyckr, with the appointment of a deeply experienced global banker and entrepreneur, who has an outstanding reputation within the global banking sector."
"Benny will provide invaluable guidance to our board and management team, as we pursue our strategic expansion plans in Europe and the US. His significant experience in growing businesses to scale, focus on customer engagement, and deep knowledge of the global banking sector will be a significant advantage to Kyckr and make a real difference to our team. I am more than happy to pass the torch to such a well-respected individual and remain on the board and committed to the long-term success of Kyckr."
Providing strong incentive to drive positive commercial outcomes for Kyckr and drive future growth, Benny will be offered options, subject to shareholder approval, on the following terms:
Grant and vesting date

Number of options

Exercise Price

Expiry Date

At the time of shareholder approval

(on or around appointment date)

1,000,000

A$0.20

4 years from grant date

One year from above date

1,000,000

A$0.26

4 years from grant date
Board to be streamlined with Benny's appointment
Following a review, the board will be streamlined effective 1 January 2018, with Patrick Curry, John Walsh and David Cassidy to step down as directors of the Company. The refreshed board will comprise two key Australian based non-executive directors, John Van Der Wielen and Albert Wong, founding directors Benjamin Cronin and Robert Leslie in Ireland and from 1 March 2018, a new independent Chair, Benny Higgins based in London. The refreshed board will be strengthened by Benny's deep global banking experience and retains the founders, who remain instrumental in driving the Company's success. David Cassidy will remain CEO of Kyckr.
John Van Der Wielen states: "On behalf of the board, I would like to thank Patrick Curry and John Walsh for their tremendous contribution to Kyckr's board and wish them every success in their future endeavours. David Cassidy will remain CEO of Kyckr and we are grateful to him for the contribution he has made as our Managing Director."
About Kyckr Limited
Kyckr is a global regulatory technology (RegTech) business, providing technology solutions to help protect against money laundering, fraud and tax evasion. Kyckr's solutions are connected to over 180 regulated primary sources, in over 120 countries, providing real-time company registry information on over an estimated 80 million businesses globally. Kyckr provides an automated technology solution to maintain up to date critical company identity information, in place of the traditional error and fraud prone manual people based processes.
To learn more about Kyckr, visit www.kyckr.com