PEFO tells us Morrison has abandoned some secret promises, but his books are in order
Written by

Stephen Bartos, Professor of Economics, University of Canberra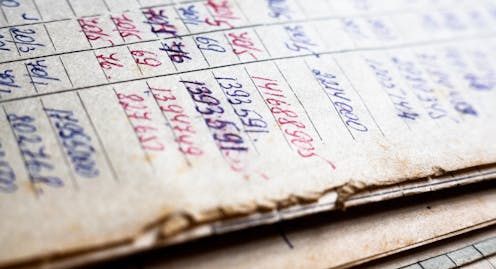 Before each federal election, the heads of the Commonwealth departments of treasury and finance release a report on the state of the government's budget, together with updated economic forecasts.
It is known as the pre-election fiscal and economic update, or PEFO.
The 2022 PEFO came out on Wednesday afternoon[1].
The Charter of Budget Honesty Act 1998[2] requires publication of a PEFO "within 10 days of the issue of the writ for a general election".
This year's was easy for Treasury and Finance to compile. PEFO came a bare three weeks after the budget on March 29, and not a lot had changed.
The economic forecasts are identical. Treasury would have heaved a large sigh of relief when last week's unemployment numbers came out unchanged[3] at about 4%.
Unemployment forecast like budget's
If they had come out significantly lower, Treasury would have had to update not only the economic forecasts but also revenue and spending forward estimates.
The unemployment rate affects both income tax and welfare spending. In PEFO the forecast is the same as at budget time, so no recalculations are required.
Yes, the economic outlook is volatile – but it is the same volatility as at budget time. It does not provide a reason for changing the forecasts.
There are a few small adjustments to spending. They net out at almost nothing. The estimated deficit in 2022-23 is $77.9 billion, close to the budget's $78.0 billion.
Secret spending that never was
New spending since the budget includes some infrastructure projects and community development grants (unsurprisingly, prior to an election) but no significant new programs.
A mystery in this PEFO is the removal of provisions for some secret decisions taken but not yet announced[4]. Reversing those decisions amounts to a saving, which has been used to offset some new spending.
Decisions taken but not yet announced have become so common that this year PEFO refers to them by their own unlovely acronym: DTBNYAs.
They are recorded in Appendix B as "Across Portfolio. Various Agencies. Reversal of measures reported as a decision taken but not yet announced in prior rounds".
Read more https://theconversation.com/pefo-tells-us-morrison-has-abandoned-some-secret-promises-but-his-books-are-in-order-181538