Starting a Building Business in Australia for Beginners
Written by

NewsServices.com
The idea of starting your own construction company seems like a dream. You can create your own schedule, work as much or as little as you want, and be your own boss. This dream seems to be all the more appealing when you think about the profits you can make. Starting your own construction business can be a daunting task, but it doesn't have to be.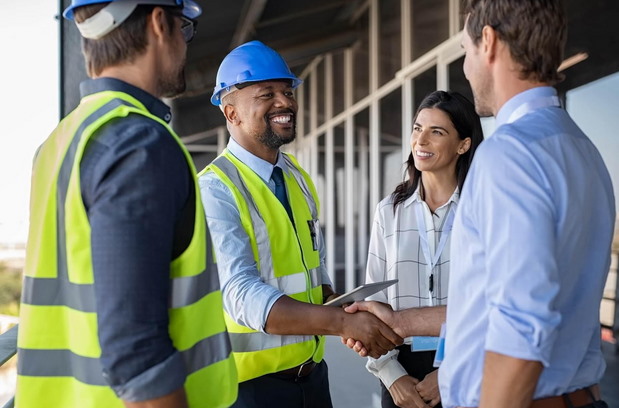 Following our simple steps, anyone can kickstart their business.
The preparations for Business

Create Your Goal and Mindset for Business

Determine Your Business Structure

Register Your Company

The Licensing Process

Safety Requirements

Insurance Regulations

Hiring the Perfect Employees

Marketing Tips for Construction
Preparing for Business
Before you jump in with your money to start your business, you need to prepare yourself first. Only with hard-earned knowledge and experience can you be ready to start a business. Working under big organizations, you will get unique expertise. It will also get you noticed in the market. The roadmap for this is to land a typical job then work your way up. To land a small to a medium-sized company job, you will need to do Trade Courses by Building Institute.
Once you complete the course and gain two to three years of experience in a small to medium company, you should consider leveling up. That is when you'll be ready for an RPL cerification. Recognition of prior learning gets your skills recognized and enables you to land jobs in renowned companies, earn promotions and a salary bump. Educube is one of the fastest RPL Agents in Australia; they specialize in Tradie RPL. Educube can get you certified in only a few weeks to save your precious time.

Create Your Goal and Mindset for Business
Once you've decided that you're ready to start your own construction business, it's essential to set your goals. To achieve these goals, you need to create your mindset for success. First, you need to create a good business plan. Your plan should be based on the reality of the target market you want to operate in. It should include sales targets, marketing ideas.
Determine Your Business Structure
When starting a construction business, you have to create a legal structure. It's the first thing that you should take care of.
Sole Proprietorship

LLC

Publicly held company

Trust
To have a well-run business, you need to understand what your business will become. For example, if you're planning to build apartment buildings, you need to choose a legal structure that allows you to do so.

Register Your Company
Once you're done determining your business structure, then consider registering your building company. You cannot conduct your business in any state if you do not register your company. Apply for a tax file number to track your business payment and expenses. Register your business to get a business registration number from Australia's Business Registration Service.

The Licensing Process
You will need to hold on a second before you start laying down your bricks. Getting yourself a business Trade License is a primary step you should start with. All building and construction businesses require a business license to operate. Educube specializes in Trade Licensing and RPL certification. Getting qualified via Certificate IV in Building and Construction course will set you up.
However, you will have to make sure that the workers you hire are RPL certified as well. You should then make sure that they also know about all of the rules and regulations to follow.

Safety Requirements
Before you can start building houses or repairing garages, you must prepare with safety equipment. You are responsible for the liability of your employees. So, maintaining all the safety precautions will protect you from legal harassment.
While you will not be personally liable for the actions of your employees, you will have a responsibility for the business and your employees. This means you will be required to have a workers' compensation insurance policy in place.

Insurance Regulations
You cannot even conduct your business in certain states if you do not have insurance. Always make sure to get insured. Building companies that don't provide insurance can cause many problems. Getting your business insured will be a massive benefit to you. You will be able to avoid some nasty lawsuits. Always make sure to get Public Liability Insurance.

Hiring the Perfect Employees
An essential part of starting any business is to hire the right employees. Hiring the right people will ensure that your project will run as efficiently as possible. You can always hire more employees as the company grows. Hiring the right people will in this industry means people who are RPL Certified. 

Marketing Tips for Construction
No matter how great of a business idea it is, there is always the need to market it to more people. If you are a construction company with your sights set on other businesses, you can provide them with excellent customer service. So, if you want to promote your building and construction company, here are a few digital marketing tips to consider.
Social Media Marketing

Google Ads

Set up a Company Website

Implement 

SEO Strategies

Increase online presence

Sign up for Business Listing Sites
Always keep your eyes sharp to find Opportunities. If you want to start a building company, you must be aware of the opportunity and prepare for it before you take it. To do this, you have to do your research. Find where there is a need for a service that your company can provide. In the US, this includes both housing and commercial construction projects.