Deliveroo launches 'Table Service', a new contactless dine-in platform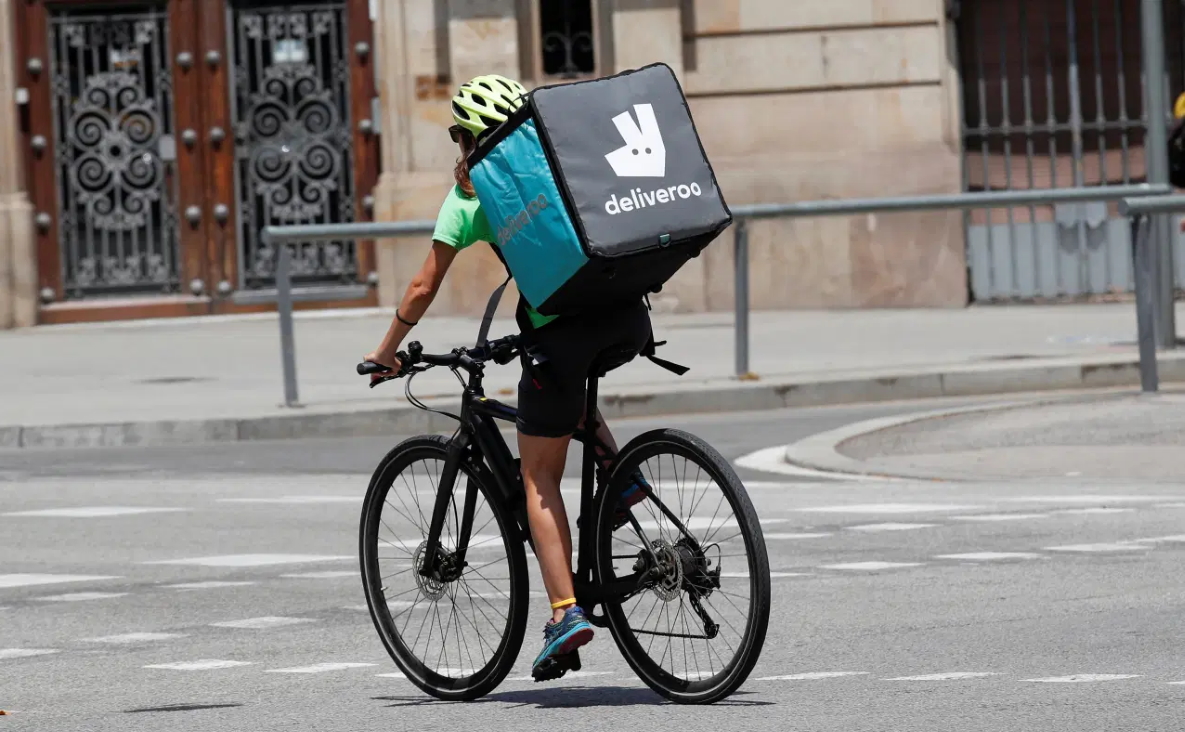 Deliveroo has today announced the launch of 'Table Service', a new tool to help restaurants reopen and operate dine-in services safely and to help boost the hospitality industry's recovery.
The new feature will be available from 10 August and enables customers to browse a restaurant's menu, order and pay at a restaurant via the Deliveroo app, making it easier for customers to visit and eat in at restaurants while maintaining social distancing. 
Restaurants face extreme financial pressures as a result of the crisis, with many fearful of not being able to sustain their business. Recent Deliveroo research, conducted during lockdown, showed that more than two thirds (68%) of restaurants believe the reduction in dine in capacity is the biggest challenge they face. For restaurants that are usually either primarily or substantially reliant on dine in trade, this rises to 78 per cent.  All orders placed through Table Service will be charged at 0% commission and 2% per order service fee to restaurant partners, encouraging widespread adoption of the service to support the hospitality sector financially during this difficult period.
This is an important safety feature for both consumers, giving them confidence they can return to restaurants safely, and for restaurant staff, who will be able to work while minimising person to person contact. Integrating seamlessly with many point of sale systems, Table Service allows front of house orders to instantly flow through to a restaurant's POS system, keeping customers and staff a safe distance apart.  Deliveroo is the first major Australian delivery platform to roll out a feature of this kind, enabling thousands of customers to return to restaurants.  
This announcement supports Government COVID-Safe guidance which requires hospitality venues to limit patron capacity and ensure social distancing can be followed. Deliveroo's new feature is not only available to restaurants, but also bars, cafes and pubs - any outlet that offers table service to customers. 
Table Service will be available for restaurants in all 13 cities that Deliveroo operates in across Australia, though the Victorian launch will be delayed until restrictions are lifted and restaurants can reopen.
This represents a significant evolution of the Deliveroo platform. Initially offering only delivery via its riders, in September 2018 Deliveroo launched Marketplace+, enabling restaurants to fulfil orders using their own delivery people. In November 2019 the company launched 'Pickup', a new click and collect service. Now, Table Service is the first time a major Australian platform has developed a feature to support restaurants' dine-in services, further increasing the range of choice available to customers and increasing orders and revenue for restaurants. 
Ed McManus, CEO, Deliveroo Australia, said: 
"For many Australian restaurants, delivery and takeaway were the only way to stay afloat during the national lockdowns. Now, as restaurants take steps to recover from this challenging period, it is time for the government, consumers and for Deliveroo to help them reopen for dining in. 
Deliveroo wants to play a significant role in helping restaurants adopt tech-led solutions to reopen safely, particularly smaller partners who otherwise would be limited by technology and financial burdens to operate safely in this new environment.  
While delivery has remained our core offering, expanding our service in new areas like Table Service helps us continue to support our restaurant partners through the COVID-19 period and beyond. We are committed to developing new opportunities to help the sector's economic recovery."
Launch partners include Oriental Teahouse (Melbourne), Boss Burger (Geelong), Nok Nok Thai Eating House (Sydney) and Ischia (Perth).
Restaurants are being invited to sign-up for this new package on
Deliveroo's website
today.
Table Service will launch on 10 August in all regions where Deliveroo operates except Victoria, which will be launched when restrictions have lifted and restaurants can re-open.
Responding to the needs of restaurants at this challenging time, Deliveroo has:
Announced temporary commissions relief for Pickup and Marketplace+ commissions during the national lockdowns

Introduced a new rapid payment service for restaurants which allows them to access money made from deliveries within a day. 

Created online marketing tools for restaurants to notify customers that they are available for delivery services 

Developed a new 'contact-free delivery' feature in the app so that customers can be confident that deliveries from restaurants are conducted safely

Introduced restaurant tipping, with the first 10,000 tips matched by Deliveroo

Established teams of people across the business to support restaurants who want to be able to deliver

Invested in a #HereToDeliver marketing campaign to encourage customers to support their local restaurants at this time

Launched a micro-site for restaurant partners which provides information and links to help on how to operate during the COVID-19 crisis

Published best practice guidelines for converting existing restaurants into delivery-only operations

Shared expert advice and guidance on how to operate safely during the outbreak

Campaigned for more support for restaurants from government
About Deliveroo
Deliveroo is an award-winning delivery service founded in 2013 by William Shu and Greg Orlowski. Globally, Deliveroo works with over 100,000 best-loved restaurants, as well as 60,000 riders to provide the best food delivery experience in the world.
Deliveroo is headquartered in London, with 2,500 employees in offices around the globe. Deliveroo operates in over 500 towns and cities across 12 markets, including Australia, Belgium, France, Hong Kong, Italy, Ireland, Netherlands, Singapore, Spain, United Arab Emirates, Kuwait and the United Kingdom.
Deliveroo operates in 13 cities across Australia, Sydney, Melbourne, Brisbane, Gold Coast, Sunshine Coast, Perth, Adelaide, Canberra, Geelong, Wollongong, Hobart, Newcastle and Cairns.