Put panic buying to good use and tighten your belt
Written by

Tess Sanders Lazarus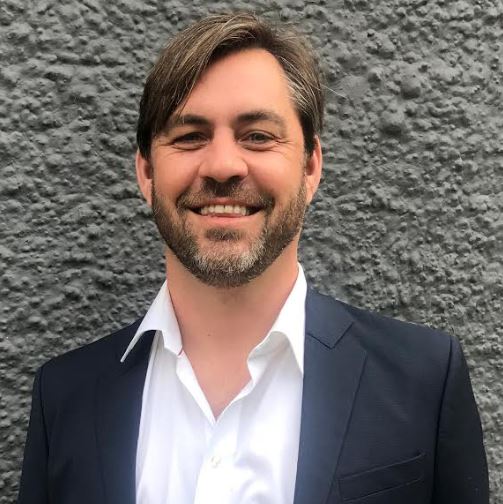 According to Roland Bleyer, founder of Australia's largest independent credit card comparison website, creditcard.com.au, Australians need to be taking advantage of their supermarket panic buying and rethinking how they can benefit from their credit card. 
"Now that travel and holidays are off the table, everyone needs to look at how they can benefit from their credit card in the current COVID-19 environment.  This includes how you use your credit card when panic buying at supermarkets," Roland said. 
"Most people will need to undertake a complete review of their credit cards to work out how to get the best out of them over the next 12 months.  Life has changed and so our credit cards need to as well.
 Roland has provided some tips on how to squeeze as much benefit out of your credit card while Aussies are not allowed to travel or book flights for non essential trips. 
Review your current credit cards
Have a look at what type of card or cards you have and if they are geared towards travel and holidays.   If so, then either consider moving your points to other places where you can use the points to your advantage, or start looking for a card that may better suit your current lifestyle needs
Benefit from your current type of spending
If you are spending more money on everyday essentials such as items from supermarkets, consider how you earn points and other benefits from this type of spend.  Look for deals, bonus points and other benefits from your supermarket spending
Zero balance transfers
If you are currently paying interest on your credit card and need to reduce your debt levels in response to changing financial circumstances, zero balance transfers are a good way to do it.   Essentially you move your credit card debt to another card type or card provider where they offer to waive your interest for a period of time in order to get you on board as a new customer.   Some interest free periods are up to 12 months.  Do your homework as you can potentially save thousands
Interest rates
There are literally hundreds of different types of cards in the market.  Some are low interest.  While they offer little in the way of perks and points, they enable you to purchase on credit without the hefty interest rates - especially if you need time to pay down your spend. If you want to hold off on travel and other activities until things return to normal, perhaps look at credit card options that offer reduced interest rates
Pay down your card balance each month
Credit cards are the most ideal form of credit compared to other facilities such as Buy Now Pay Later, as they provide a more structured and responsible approach to spending and debt.   Use the review to look at how you are using your credit card and managing your debt levels and where possible pay down your credit card each month to zero so you are avoiding interest


"Debt is one of the only things that can send you broke.   You may have broken many promises to budget and pay down debt in the past. Now is a critical time for all Australians. It is likely that the country will fall into a deep recession," Bleyer added. 
"Unemployment will hit double digits and house prices will go backwards. You need to secure a strong plan to get you and your loved ones through this crisis. What happens if you get sick? What if you lose your job? How long will your savings last?
"Pay down your credit card debt before banks tighten credit.  We have already seen a reduction in credit availability from lenders. It is likely the banks will stop lending to minimise risk. Already it is likely that more than 10% of loans could go bad.
"Be financially responsible by cutting down costs and budget heavily.  Look at your full household budget. Reduce any non-essential spending. Calculate your debts. Look at paying off the highest interest debt first. Do not use any Buy Now Pay Later and/or short term payday loans. These could be the first nails in the coffin. Look at where you can save money and spend responsibly.
"Try and maximise any income you have.  We don't know what will happen in the coming months but look at your income options at present not in the future. Do whatever you can to increase income if you can. Money and jobs will dry up fast. Try and squeeze anything extra you can.
"This may well be the toughest financial situation of this century. Only those that are ready and have a plan will be able to navigate this minefield with the least amount of pain.
"Money is not everything. Keep your loved ones close and tell them how you feel. Let's work together and be better people."