The Basics of Forex Trading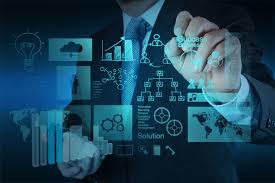 As a newbie trader, you should understand the basics of Forex before you trade. Here are the basics of online Forex trading.
In this article we will speak lot size, pip, and leverage (margin trading).


Lot Size
The lot size refers to the specific amounts in which currencies are traded. It is the number of currencies you buy or sell whenever you trade. There are three types of lot sizes and they are:
This classification is based on the units of currency each lot size contains. For standard lot size, there are 100,000 units of the base currency being traded. The mini lot size has 10,000 units of currency. The micro and nano lot sizes are 1,000 and 100 units respectively. The lot size is important because it influences the level of risk you will be taking per trade.


Pip
Forex traders earn profits through changes in the exchange rates of currencies. Conversely, they earn their losses through them, too. In fact, if the exchange rates of currencies did not change, there would be no need for speculative trades. But what is the unit of the measurement for this change?
The answer is "pip". Pip measures the smallest value by which the exchange rate of a currency pair changes. That is, pips are the smallest percentage by which currencies change in value relative to one another.
As a trader, calculating the dollar value of pips might be a worthy knowledge. For instance, assuming you are trading USD/CHF at an exchange rate of 1.3666 on a mini lot account size (10,000 units), a pip change will be equivalent to 0.0001/1.3666 × 10,000 = $0.73.


Margin Trading/Leverage
Usually, currencies do not change that much relative to one another and that goes the same for those who are registered with www.q8trade.net. This would have made trading Forex uneconomically reasonable. Also, it would have been effectively inaccessible to small investors like you and me. However, the concepts of margin trading and leverage are exactly what make it a potentially lucrative endeavor.
Leverage allows you to control account sizes larger than your initial deposit, or your account size. That is, depending on the leverage, a deposit of say $1,000 could enable you to trade with up to $100,000 and even more. Then, you will be said to be trading on "margin."
It is important to note that as leverage (and margin trading) can magnify your gains so can it also increase your losses. Hence, you should use it with caution.
ForexCT, the leading Australian provider of online Forex and CFD trading services, can help you achieve your trading goals. Whether you are an expert or a newbie, you will find the broker's offerings exciting.
For instance, the broker's customer support service is dedicated, with an account manager provided for every new client. Also, its comprehensive educational resources can help you to easily get started in the business and continually update your skills.