Australia the World's Second Largest Gold Producer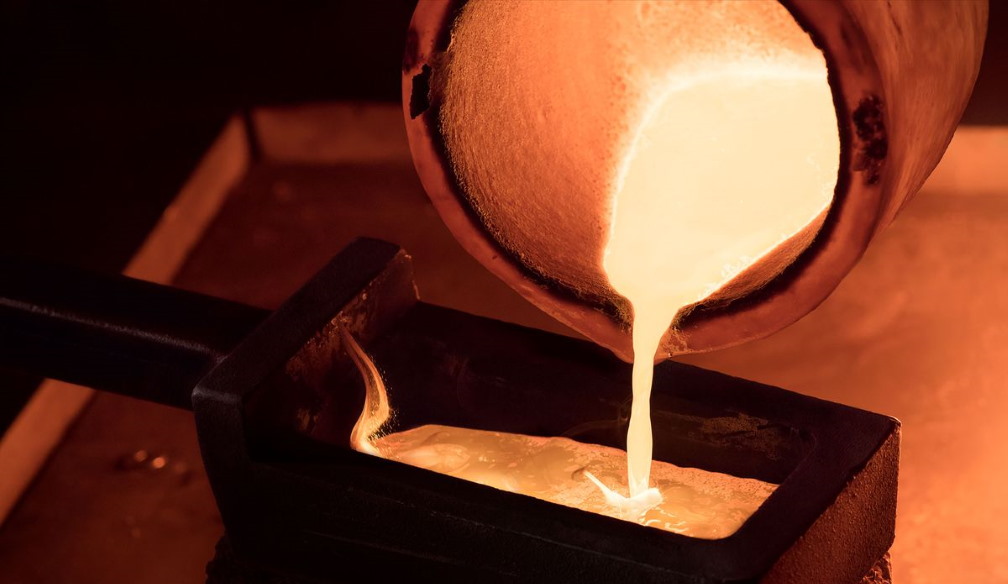 Gold, one of the most sought-after commodities, not only has a prominent place in many financial portfolios, it has many industrial and commercial uses.
Much of the gold mined today goes into jewelry, but it also plays an important role in electronics. Gold is used in computers, spacecraft, jet engines, communication devices like cell phones, and many other products.
Gold is mined all around the world. Australia is one of the largest gold producers.


Where Is Gold Found
Gold is mainly found in rock formations. If geologists find or suspect there is enough gold in a rock formation, they will mine on that spot. Gold is also found along waterways such as streams, creeks, and rivers. Water running through the creeks or rivers picks up gold as it runs through the rock formations.
The gold in the rock formations is known as primary gold, and the gold along waterways is known as secondary gold. Along with gold, mining companies extract silver and quartz.
According to the United States Geological Survey (USGS), approximately 244,000 metric tons of gold have already been discovered. This includes 187,000 metric tons already produced and around 57,000 metric tons not yet produced.
Gold has been discovered on every continent on the planet except for Antarctica. There is also a great deal of gold in the oceans, but most of it is too expensive to mine at this time. It is estimated that the oceans hold as much as 20 million tons of gold.


Gold Mining in Australia
The USGS reported that in 2019, approximately 3,000 metric tons of gold were produced worldwide, which was similar to the previous year. The top five gold producing countries in the world are:
China

Australia

Russia

United States

Canada.
Russia and Australia regularly change places between the second and third-largest gold-producing countries. Australia produced a record 328 tons of gold in the 2019/2020 fiscal year. The pandemic has disrupted gold production all over the world, including Australia.
Some predict that once the pandemic is over, and production gets back to normal, Australia could overtake China as the world's largest producer of gold. Exploration spending in Australia hit a record at the end of 2019.
Exploration is necessary if mining companies expect to find major gold deposits. There hasn't been a major gold discovery in the past several years. Travel restrictions because of the pandemic have halted gold exploration and stranded geologists around the country.
The top 5 gold mining companies in Australia are:

How Mining Helps the Australian Economy
Mining (not just gold) is the largest economic contributor adding $202 billion to Australia's gross domestic product (GDP). In 2019/2020, the mining industry contributed 10.4 percent of the Australian economy.
According to the Minerals Council of Australia, there are 1.1 million people employed in the mining and mining equipment, technology, and services (METS) sectors. This includes 240,000 people that are directly employed in the resources sector.
The mining industry in Australia paid almost $40 billion during the 2018/2019 fiscal year. This is an increase of about $8 billion over the previous financial year. The mining sector has paid approximately $230 billion in company taxes and royalties during the past 11 years.
This money will go a long way towards helping Australia recover from the economic damage caused by the COVID-19 pandemic.

Australia's Gold Industry Reduces Mercury Pollution
Mercury is a toxin that is harmful to both humans and the environment. Mercury can occur naturally from forest fires and volcanoes, but much of it is caused by industry.
Once mercury gets into the atmosphere, it then recycles back onto the land and oceans. It can stay airborne for thousands of miles before falling back onto the planet. It is absorbed by plants, the soil, and the oceans. Once there, it can be released again into the atmosphere.
Most mercury pollution comes from the burning of fossil fuels, like coal, and the mining and production of metals including gold. It is estimated that Australia emits anywhere from 8 and 30 tons each year, much of that coming from the gold production facility in Kalgoorlie.
Gold ore contains mercury, and this mercury is released when gold is extracted. To get gold out of the ore, the ore is heated at temperatures as high as 600℃. This heating of the gold causes mercury to be released into the atmosphere.
Over the past decade, the mercury emissions from the Kalgoorlie facility were dramatically reduced from 8 tons to just 250 kilograms. This large reduction in mercury emissions was accomplished by an upgrade in 2015 when heating the gold ore was replaced by using a grinding technique.
Kalgoorlie Consolidated Gold Mines (KCGM) not only dramatically reduced mercury emissions but also eliminated sulfur dioxide emissions at its Fimiston and Gidji processing facilities.

Summary
Australia is already a large gold-producing country, and once the pandemic ends, it could take the lead in gold production. Before the pandemic began, spending for gold exploration hit a record high in 2019, when the country produced a record 328 tons of gold.
Australia's mining industry contributes a great deal to the country's GDP and tax revenues. This money will help Australia recover from the economic downturn brought on by the pandemic.
Thanks to new technology, gold mines have been able to greatly reduce mercury and sulfur dioxide emissions. The future looks bright for gold mining in Australia.