Experience essential: why you need a professional car importer from China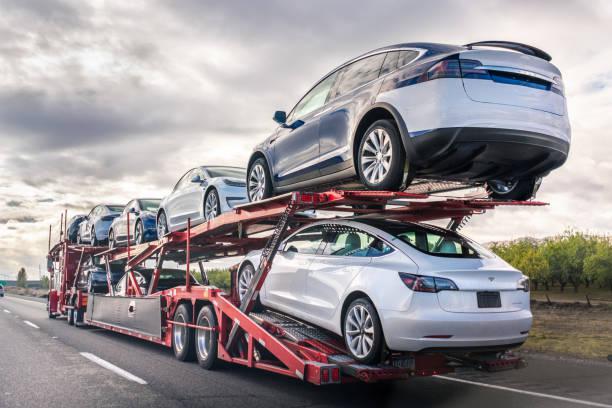 Any first time car importer will tell you one thing: it is a difficult process. From import duties to taxes, eligibility to finding the right supplier, there is a lot that goes into the process, and for this simple reason we recommend enlisting a reputable broker.
After all, the last thing you want is to find what you think is your dream vehicle, only to be bogged down by Australian customs or some other unfortunate blockade. The right broker can help you easily cut through the red tape, helping you find a dream vehicle and without all the hassles, too!
Here are some of the key reasons why you should enlist a broker to bring in your vehicle from China:
They make the process simple
The import car from China to Australia business - or any other country for that matter - is an industry unto itself, meaning that it can be incredibly difficult for novices to handle the regulatory subtleties of this industry when they are already busy with daily life. The hurdles - such as income tax and vehicle quarantine - can be incredibly challenging and frustrating to deal with when all you want is to quickly bring in an awesome vehicle!
Therefore, the right broker can ensure you surpass all this red tape without all the hassles. They have the skills, experience, industry connections and knowledge to efficiently arrange your vehicle's delivery. What's more, they can have it cleared from customs much faster due to their industry standing, a real bonus considering it can take months to have vehicles cleared without professional assistance!
They can help you save money
Professional brokers often have access to better rates for shipping, pre-clean, quarantine pass and other essential payments before you receive your vehicle. If you try to pay for all this alone and separately, it can quickly accumulate and leave you wondering why you didn't just enlist a professional broker in the first place.
You may think that overlooking a broker will save you money, but when you consider the way in which they can help you save on so many aspects of the importing process, you quickly see that this can be the stress-free option when it comes to making your payments!
They have access to a wider network of suppliers
Speaking of suppliers, you can trust that your professional broker will have worldwide access to auction houses and private sellers. The Chinese vehicle market can be notoriously difficult to enter without a fixer, and these professionals already have the pre-existing industry connections you need to find lists of first class vehicles.
They can help you find the right vehicle
We see it so often in this industry: someone who hasn't enlisted professional assistance purchases a vehicle that doesn't actually tick all the boxes. This, of course, is a massive problem, and one that can easily be avoided by enlisting a professional broker to help you find the perfect vehicle for your lifestyle and needs.
Professional brokers have the industry knowledge to tell if a vehicle is of a high quality and ready to be driven. What's more, they know how to deal with suppliers, ensuring that they are reputable and will provide you with a quality vehicle that you will love for many years to come!

Importing a car from China solo can be fraught with difficulties - safeguard yourself from the hassles by enlisting a professional broker today!