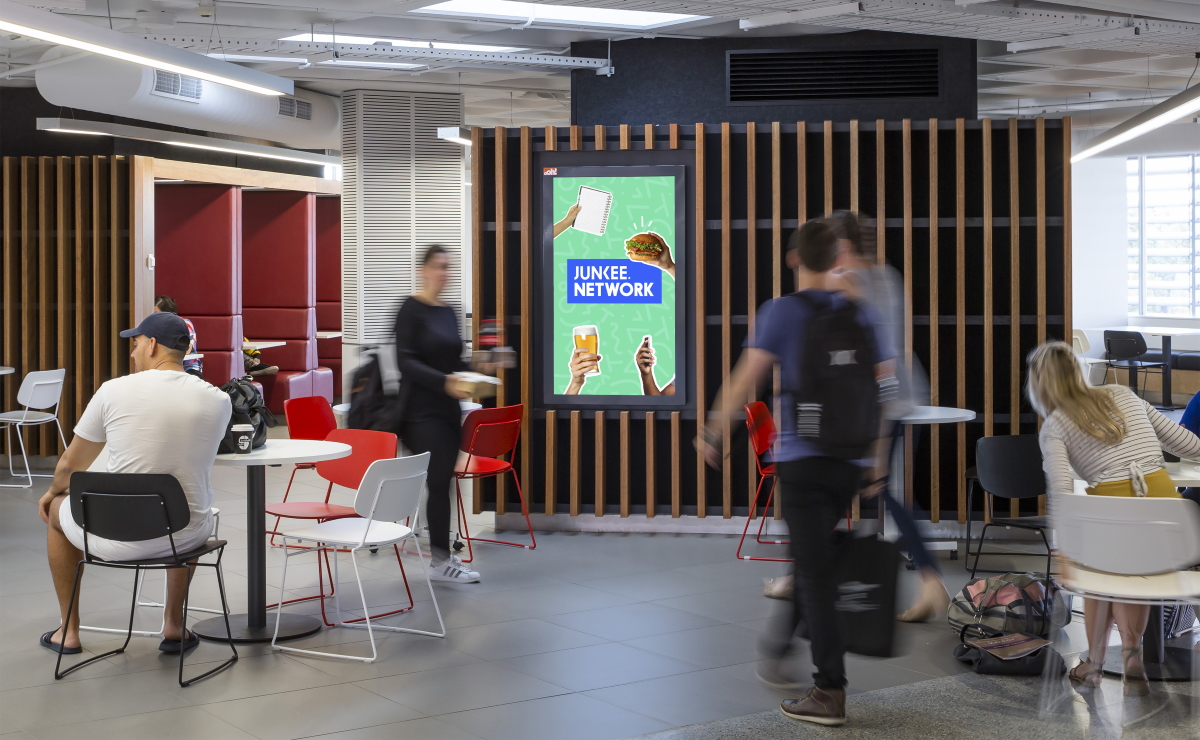 Junkee Media and parent company oOh!media have launched a powerful new way to reach young Australians – the Junkee Network.
Combining Junkee Media's content platforms with oOh!'s leading Out of Home assets in venues and universities across the country, the Junkee Network will be the largest and most influential youth content network in the country.
The innovative new model harnesses the credibility of Junkee Media's Junkee, Punkee and AWOL titles, which reach 6.4 million Australians, and the unmatched scale of oOh!'s digital screens in over 100 university and TAFE campuses that reach 1.2 million students, plus more than 220 social venues.
The new Junkee Network is backed by oOh!'s Smart Reach offering, which uses advanced data gathering and analysis to ensure brands hit their intended target audience and optimise their campaigns with the most robust information available in the market, minimising duplication and maximising ROI.
Neil Ackland, oOh!'s Chief Content, Marketing & Creative Officer, said the shift was a major step forward in the evolution of the Out of Home industry.
"We know that young Australians have a lot of trust in Junkee Media's brands, so when you combine that with the ability to reach millennials and Gen Z at scale in the key locations they hang out in, Junkee Network will solve a lot of pain points for marketers.
"The future of the Out of Home industry is to continue to evolve to be audience-first, using the smart data capabilities we now have about who those audiences are and what they do.
"We really believe the Junkee Network will be a game changer for brands to reach young Australians no matter where they are, online or in the real world, in a simple, cost-effective and targeted way."
For more information visit: http://promo.junkeemedia.com/junkee-network